Last year, I decided to get rid of the builder grade shiny, cheap looking, metallic (You know the one?) towel rack in our master bath. I didn't want another towel rack, but we needed something to hold our towels, so that we weren't running across the bathroom soaking wet and freezing cold to the hook on the back of the bathroom door!
I had purchased a shelf a while back (on clearance, b/c that I what I do best!), similar to this one: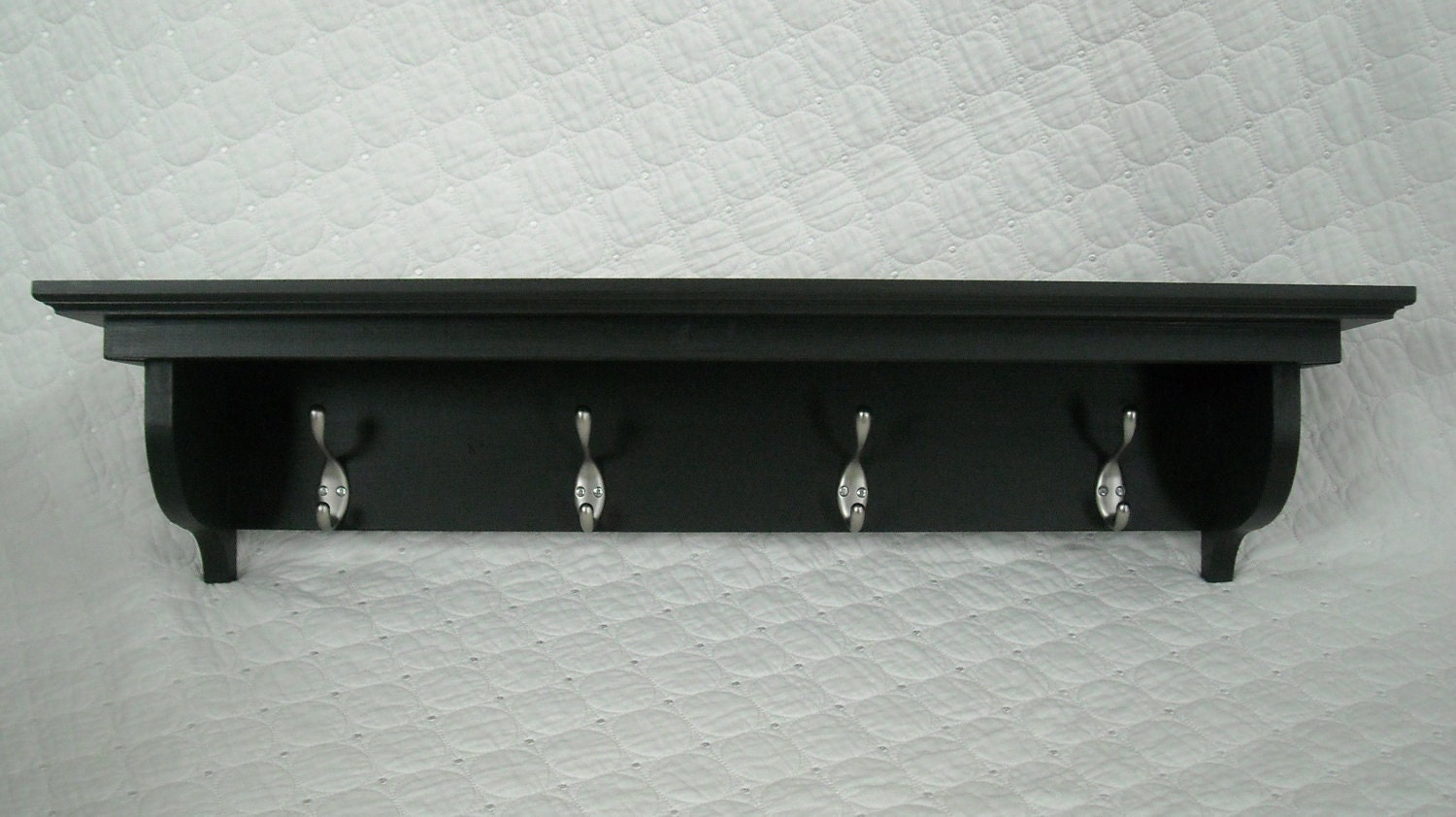 It was just sitting in my garage, with no home. I found it on clearance, liked it, and brought it home thinking, "One day I will find a place for this." (I seem to have a collection of things like this. Anyone else do this?)
Needless to say, my shelf had found its place in our home. But something wasn't right. I sanded it, just to rough up the shiny finish, and then painted it with my leftover paint from when I'd painted the cabinets in the master bath, (another story for another time), and my hubby hung it for me.
I love it's functionality, as well as the white on my Sherwin Williams Upward Blue walls. What I love best of all, is that the most expensive part of the whole project was the towel!
Here's the breakdown: